The alternating patterns of black and white become the world for a chess player. The 64 squares become the boundary, in which strategy and trick are played out. If you are one of those who is planning to master the game, Grandmaster Andrey Gutov Chess Academy is the place where you want to get coaching!
Congratulations to Aleksandr Ivanov from San Francisco, USA. A student of GM Andrey Gutov, who recently reached rating of 2200.  Once you reach this rating you automatically receive the US National Master title. In a little over a year Aleksandr has done great work and increased his rating from 2092 to 2200, playing successfully in many tournaments and winning many beautiful games. It's a rare occasion when a chess player receives a Master title being 48 years old. We wish him more future success!🌟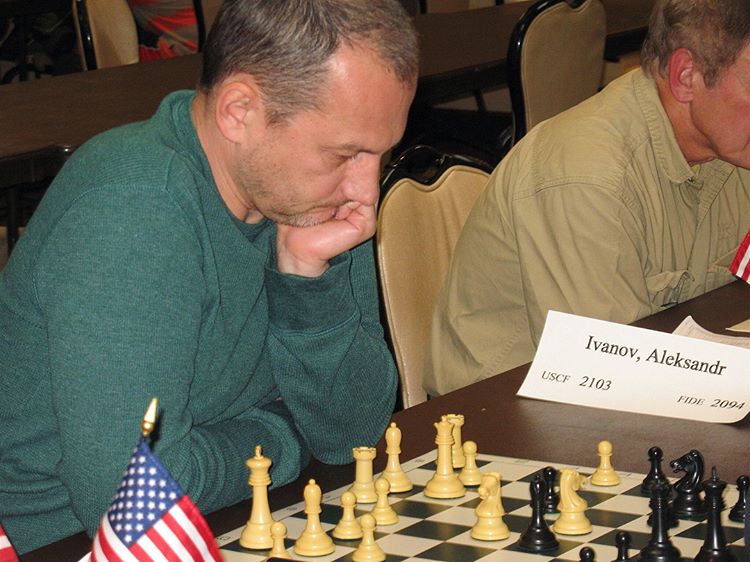 Timur has achieved great success via Andrey's coaching. Out of Timur's numerous accomplishments we would like to point out his 2nd place at international EXPO tournament in Milan in 2015, when he was only 15 years old; Timur became a Fide Master at the age of 16. Thanks to his daily training, perseverance, pursuit of victory and successful performance in several consequent tournaments, Timur's rating rose from 1673 to 2321 in just a period from July 1, 2014 to October 1, 2015!   👏🏼👏🏼👏🏼
Currently Timur is taking a break from playing in tournaments due to him studying in Moscow and successfully coaching others.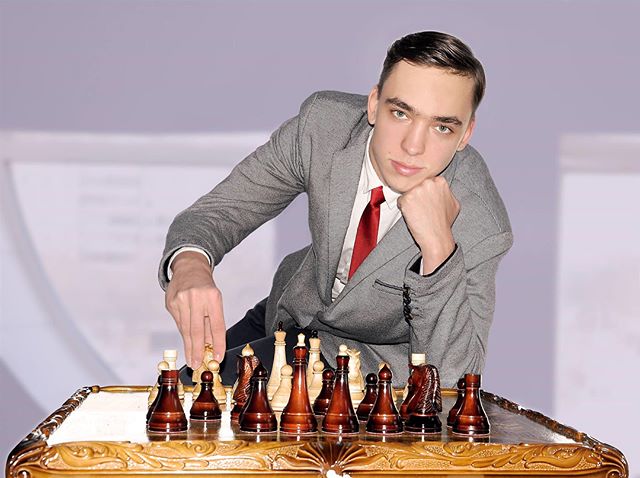 This post is a shout-out to Andrey Gutov's former student Tatiana Kosheparova. Since she began to train systematically she became Fide Master at 15 years old. December 1, 2016 she achieved her highest FIDE rating of 2172. Unfortunately, because of her studies Tatiana stopped playing chess, however she left a bright mark due to her numerous victories in regional tournaments and a multitude of beautiful games.
The first photo shows 12th world champion Anatoly Karpov giving Tatiana a diploma for her accomplishments in chess. The last photo shows Tatiana beating European champion among girls Anastasia Zotova in a very strong match. Let's wish Tatiana success with her studies and everything else she pursues.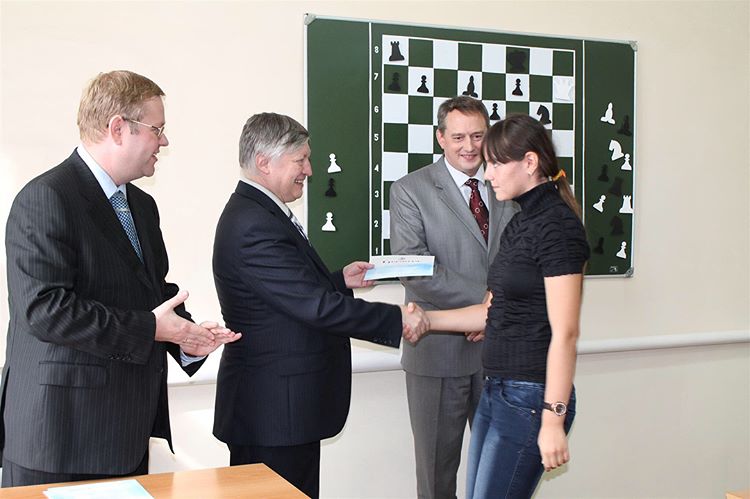 Rohit Guha, a student of our academy, started learning chess and playing competitively in US scholastic and Open tournaments since 2016. Since his start of the coaching, he gained from 900 points to 1939 in 2 years. Recently in 2019 Chicago Class Championship, playing under Expert section (under 2100) Rohit scored 3 out of 5. Having a current rating of 1899 before the tournament, he defeated two players who were rated 2000 and 1961 and drew against players who were rated 2035 and 2020, increasing his rating to 1939.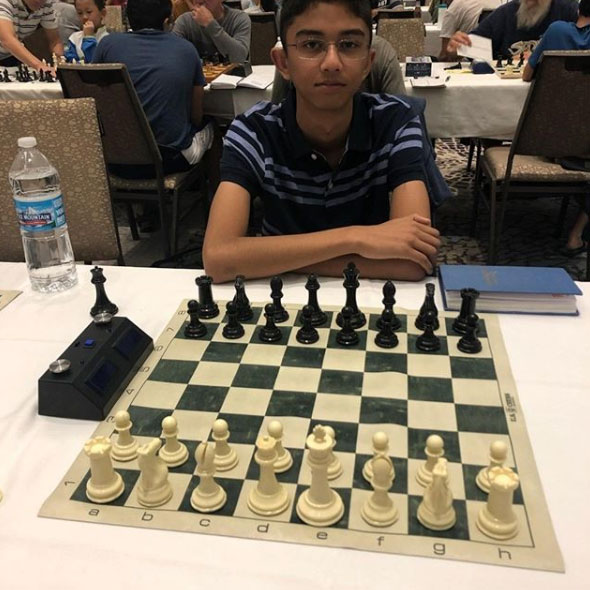 Hiya Ray, our academy student in Torquay, Great Britain, won the children's championship of the UK Chess Championship. She competed against boys and girls in the category of up to 14, and won second place.
Hiya started the tournament with a rating of 1546. She was rated 19th out of 36 participants but scored 4.5 points out of 7 games. The sequence of opponents that Hiya faced was not as easy as she had expected. She had to face fierce competition.
In another tournament in Great Britain titled UK Chess Challenge Midlands Gigafinal, Hiya won five games and had one draw. She won the 1st place among 43 participants.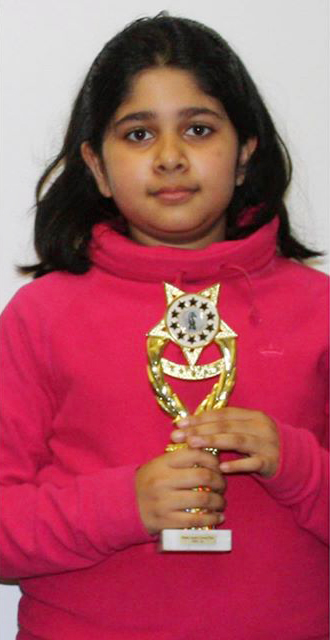 The student of our academy, a 9 year old Sekou Sadiq from Ethiopia has recently made significant progress in chess. 🎉In just a few months Sekou increased his rating from 1249 to 1630. In April at a tournament in New York in the section under 1700 (45 minute time control) he won 2nd place out of 30 participants. 🏆
In June at a blitz tournament in Brooklyn Sekou was able to beat Joshua Rubin 2104 and WIM Beatriz Marinello 2173. His love for chess, support of his parents and systematic training gives us great hope for his future in chess.👏🏼Currently Sekou is increasing his chess strength to get to the next level. We are proud of Sekou, his hard work and enthusiasm and are wishing him many more chess victories and achievements!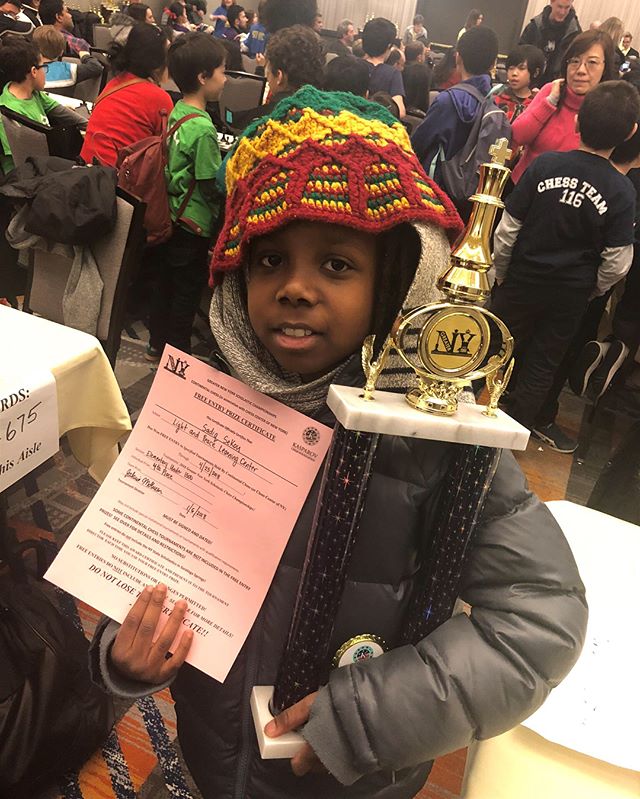 In St. Petersburg, there was a tournament "Russian Cup" stage in rapid chess among men. A student of our Academy, 11 year old Yaroslav Lekhtonen, who has been studying at our chess academy for more than a year, performed successfully. With an international rating of 1454, Yaroslav showed a performance of 1926, gaining 6 points in 11 games, adding 96 rating points.
Throughout the year, Yaroslav has successfully performed in many tournaments. He won the Championship of the Republic of Karelia among boys under 13 years old
(http://ratings.ruchess.ru/tournaments/40899), won the SZFO championship under 13 years old
(http://chess-results.com/tnr393632.aspx?lan=11&art = 1 & rd = 9), successfully played in the adult Anapa 2018 open tournaments
(http://chess-results.com/tnr343894.aspx?lan=11&art=9&fed=RUS&snr=121), adding 119 points in the Championship of the Republic of Karelia 2019
( http://chess-results.com/tnr416323.aspx?lan=11&art=1&rd=9), where Yaroslav, having a rating of 1650, showed a result of 2158 and added 182 rating points! Furthermore, he also won prize places in the stages of the Cups of Russia tournaments among boys. Congratulations to Yaroslav and we wish him new success in chess!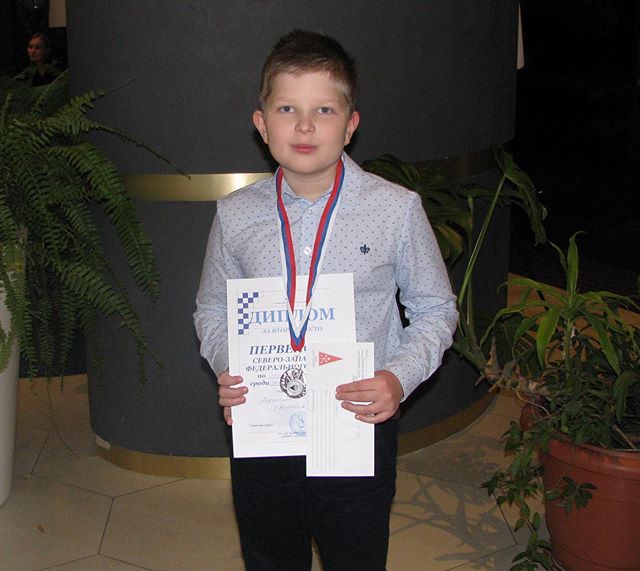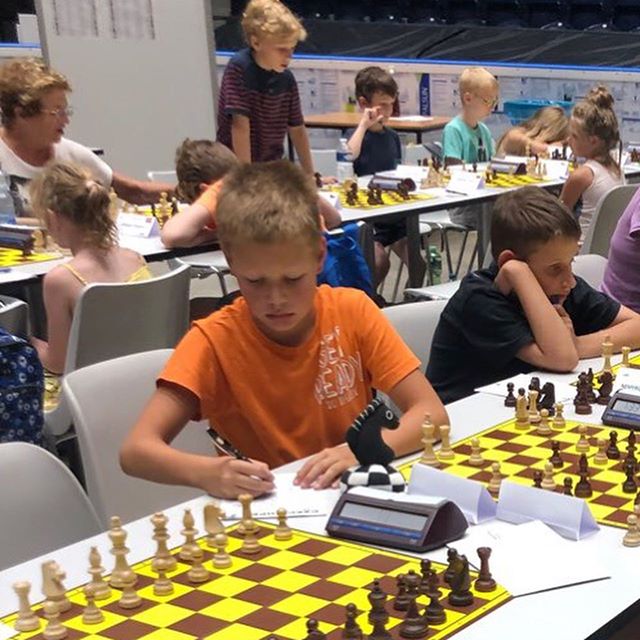 Our Academy student Matvei Lavrishchev scored 8 out of 9 in Vugar Gashimov Memorial Children Chess Festival held in Baku, Azerbaijan, securing 1st place among 119 participants.
At the Czech Open Annual Chess Tournament 2019 in Pardubice, Matvei successfully performed in the time control tournament. Though he started as an underrated player, he finished in the 9th place among 22 chess players.
Our Academy student Vikram, Aditya and Anisha Oberai performed well in 2019 IESA Scholastic Chess Tournament, held in IL, USA. Among 189 participants, Vikram and Aditya finished joint first place (6.5/7), with Anisha finishing 3rd (5/7)
https://iesa.org/activities/chs/results_Individual.asp?Year=2019&Class=6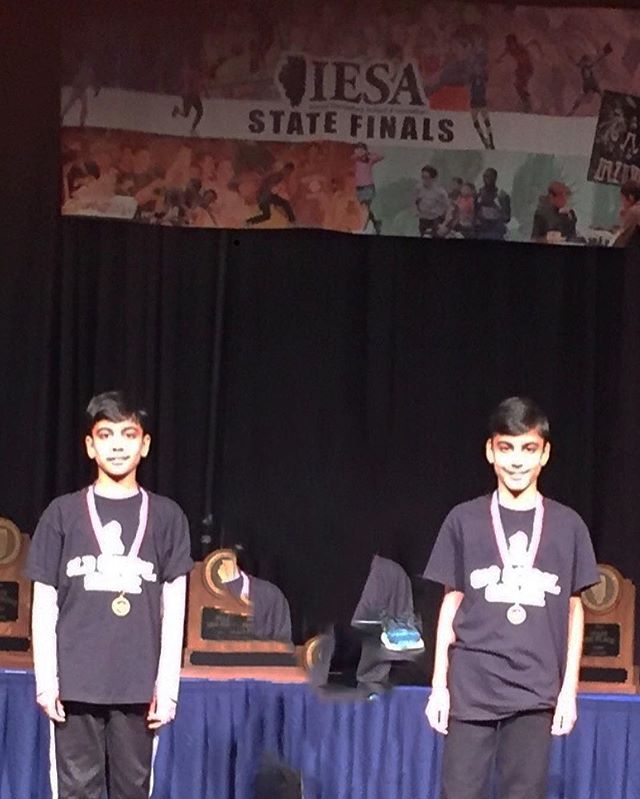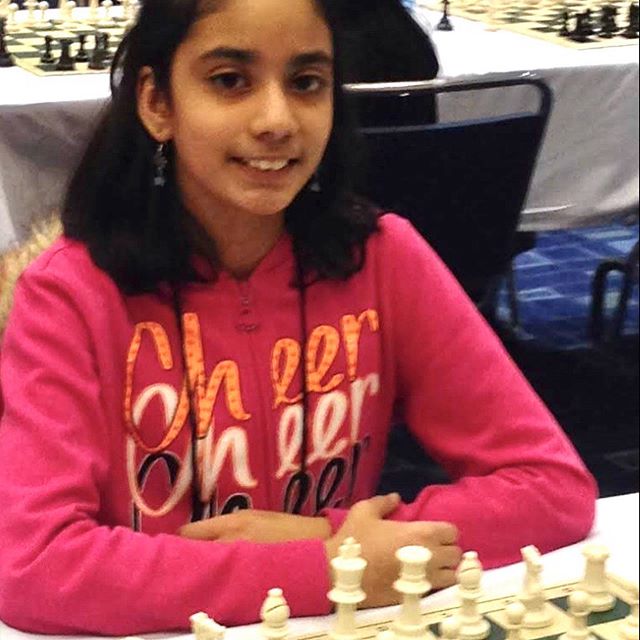 At the Chicago Class Championships 2019 that took place between July 19 and 21, our academy student, Anisha Oberai showed great performance in Class B section. Having a pre-tournament score of 1508, she's now at 1600, while drawing two games at the tournament.
Congratulations to our academy student Chisomo Boshoma for securing 2nd place in African Youth Chess Championship 2019 , held in Windhoek, Namibia from December 14-22. Having won the national championship in March competed with the best chess players of Africa among under 12 girls. With 6.5 points in 9 games, Chisomo took second place among the 25 participants. We are wishing Chisomo many more chess victories!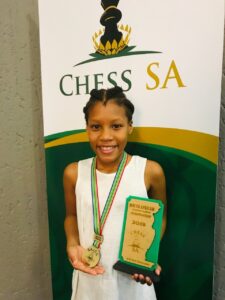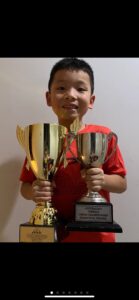 Our Academy student Lachlan Wang won all 9 games out of 9 in 2020 Australian Junior Chess Championship under 8 division. A student of gm Andrey Gutov, Lachlan Wang from Brisbane showed excellent result, won and became the Australian champion (under 8) among 46 participants 🏆🥇. Lachlan always work very hard and had a strong desire to win.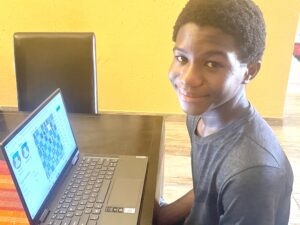 African Schools Online Individual Chess Championships ended on December 14-18. Our Chess Academy student Chifundo Boshomo from South Africa took second place under 13 with 6 points in 9 games!
Our Academy student Sarah Wang participated in Juniors JAN tournament in Los Angeles, USA. In the tournament Sarah won all 5 of her games and finished 1st. Congratulations to Sarah with 1st place victory and we're wishing her future victories!  🎉🏆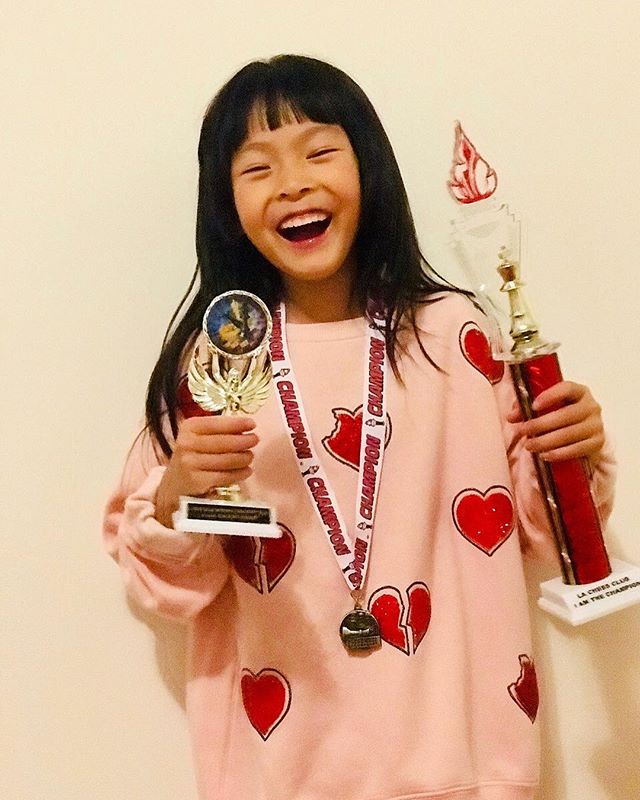 In Queensland, Australia there was the 2019 CAQ Queensland Junior Blitz Championships 2019. In category under 8 a student of our Academy Lachlan Wang from Brisbane performed successfully and won the 2nd place. 👏🏼 Congratulations to Lachlan with successful performance and we're wishing him future victories! 🎉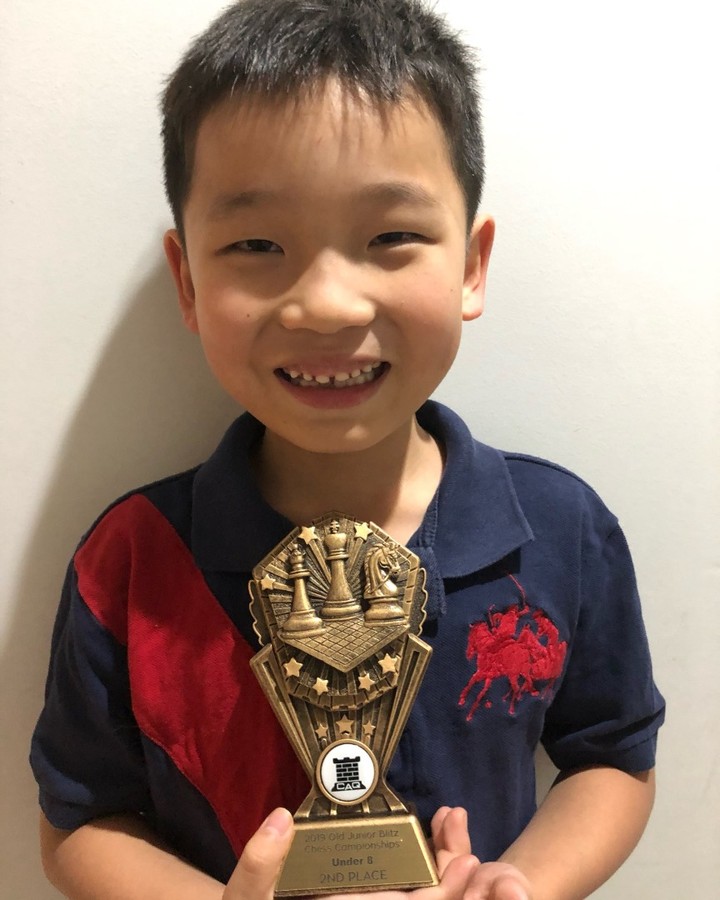 Sai Gautam Chippada from Fremont, California, a student of our chess academy, finished 1st place among 11 participants in a recently completed tournament, by getting 3,5 points in 4 games. Congratulations to Sai and we are wishing him many more victories!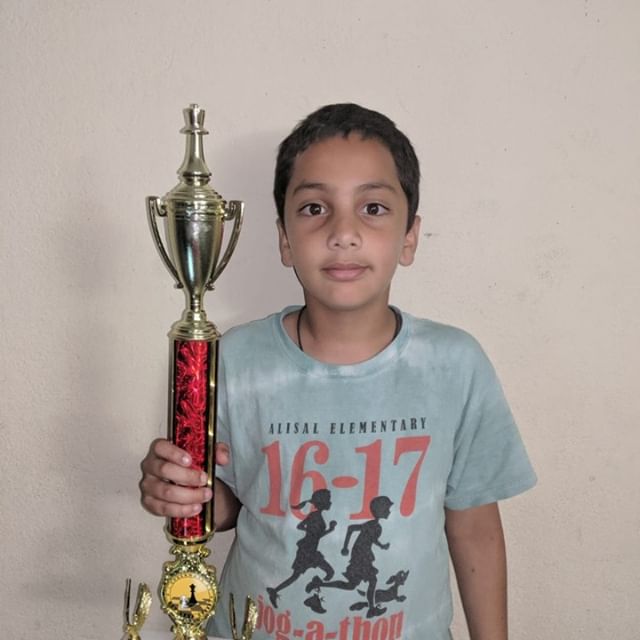 Our Academy student Timon Bhatia from Ney Jersey, USA won a second tournament in a row among beginners, by once again winning all 4 games. Congratulations to Timon with another success and we're wishing him many new victories.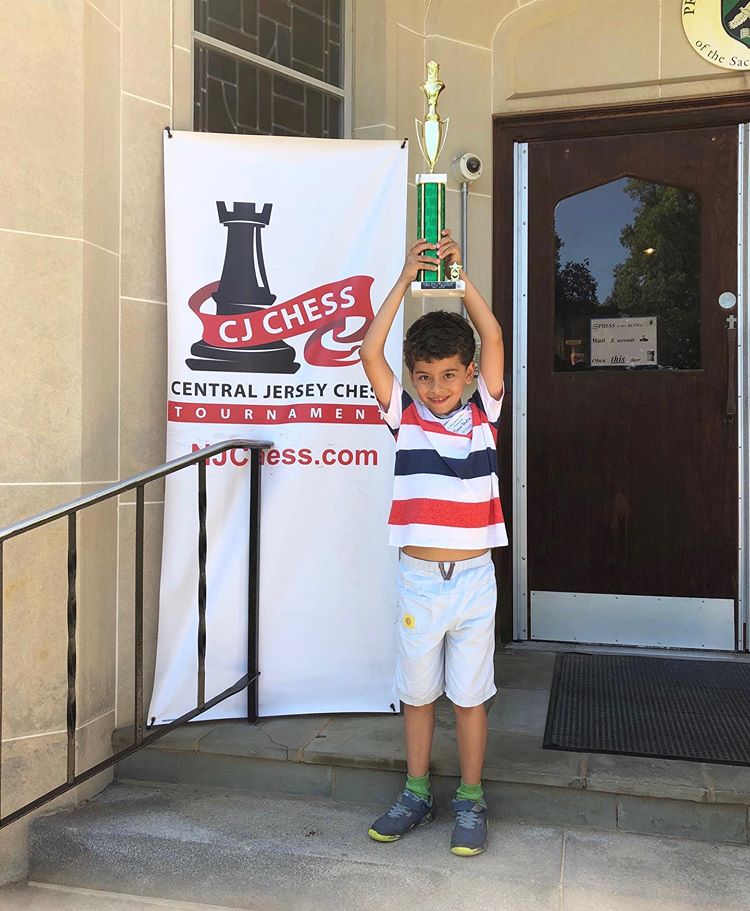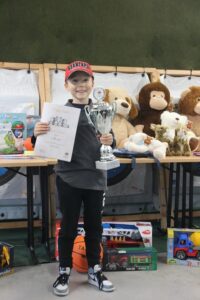 Academy student Justin finished strong with 8.5 point out of 9 in 2021 German Children's Chess Championship, U8 section. Justin finished 1st place winning the Championship title. Congratulations and we wish him the best!